Cool River Massage Therapy

Excellent Deep Tissue & Therapeutic Massage in Port Richey, Florida.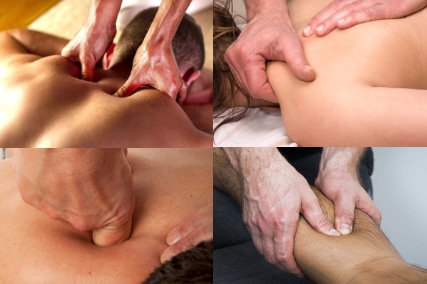 Deep tissue Massage
This is by far the most popular style massage offered here.  Deep pressure using thumbs, elbows, tools, and some powerful vibration from the G5 machine targets your specific pain points, knots and areas causing your discomfort. Highly recommended in combination with some Ashiatsu Massage to maximize benefits.
July Hot Summer Special 
90 minutes Deep Tissue/ASHIATSU $80
Combination of traditional Deep Tissue Massage and Ashiatsu (using feet) instead of or in addition to hands to perform the massage. Provides  a  deep tissue massage like no other! Utilizing more of  the therapist's body weight to deliver broad but deeper pressure to the clients body. If you like pressure, this is something you want to give a try!
Sports Massage & stretch
This is great for athletes of all kinds. This can include many techniques and a variety of pressures, along with some assisted stretching, soothing heat and powerful mechanical vibration to help prepare or recover from your athletic activities.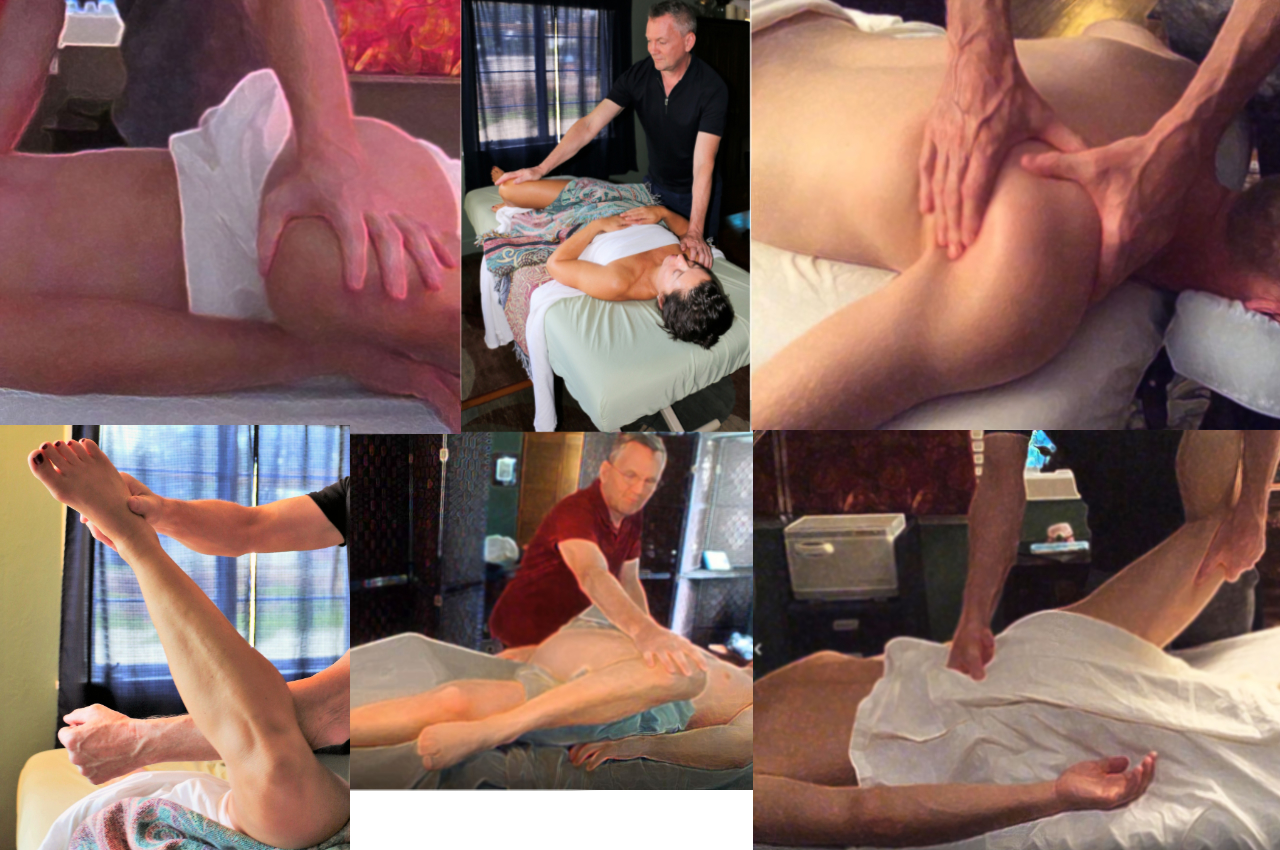 The Two hour Full Body Tune Up
Special 2 hour session  allows plenty of time to address your major complaints as well as the smaller details that often get missed or under worked in a shorter session. Combines deep, relaxing, and ashiatsu and can include heated tools, mechanical vibration and cupping if needed.
 Couples/Partners Massage
This can be arranged so there are two therapists that can treat two people at the same time, in the same room. This has to be scheduled in advance, and by phone only due to the coordination required between therapists.  Choose your  massage team of  Bill & Donna Joyce,  or Bill & Alex . Click for more details and the contact information for DJ or Alex.
4 HANDS Massage with Two Therapists!
New Special Service! Get worked on by two highly skilled therapists at the same time! Like getting two hours in a one hour session. Therapeutic massage with stretching, each therapist works both in tandem (mirroring) and on opposite ends of the body through the course of the hour.  Another must try experience!
Deep Tissue, Therapeutic, Sports, & Swedish/Relaxation Massage Hot Stone Therapy & Massage Cupping
Whether you like intense deep tissue work, firm, medium or fairly gentle, you can depend on getting your massage done your way.
Your feed back during all sessions is strongly encouraged and invited to ensure you own comfort and satisfaction during your massage. 
This enables me to get to know your individual preferences and allows for a better overall and more therapeutic  massage experience!

 Providing "Full" 30 Min / Hour / & 90 Minute Sessions, not the 50 minute "hours" or 80 minutes that many places provide.
Consistent & reliable massage quality at the pressure level that each client prefers. Always adjusted to individual choice.
Call or Text (727)-326-3205 or Use My Online Booking System

Located at the back of Flow Yoga, 7711 Grand Blvd, Port Richey Fl 34668

You can find my Reviews all over the web on all of these important Sites and more!