Cool River massage Therapy Menu
Each session will be designed with your needs and preferences in mind. We will create a massage session to fit your goals. If you don't know what you want, I can help you decide. Inexperienced with massage? New and nervous? No problem. I will do my best to make you feel as comfortable as can be  and provide the most enjoyable massage experience possible
Deep Tissue Massage…………………$65/Hour $90/90 Mins $120/2 Hours

 Swedish Massage…………………………………………….$60/Hour
Hot Stones…………………………………………………………Add $10
  Cupping……………………………………………………………….. Included by request.

Deep Tissue Massage Therapy
 Targets the trouble spots and helps to eliminate them. You have come to the right place if this is the type of massage you love! Too many people tell me that they went somewhere else, and the deep tissue wasn't deep at all. That will not happen here! Read my reviews and see what my clients say.
All massage sessions are full hours or 90 minutes not the "50 minute hours" and 80 minutes like you get in many other places. You get the time that you are paying for here, with no rush. A therapist with 11 years of experience, not someone just out of school. Pressure is applied according to what you prefer and request. 
$65/Hour  $90/90 Minutes
New! $120 for 2 hours!

Therapeutic Relaxation/ Swedish Massage
Dont like deep pressure? Just want to relax and feel pampered? Swedish massage might be more your style. Soothing long strokes, no intense deep work. relieves stress and puts you in a state of relaxation. Pressure in a relaxation massage can still feel firm. medium or light depending on your preference.  There is not usually any pain or discomfort in this type of massage. Great for people that dont have a lot of knots, and pain issues to adress. Also perfect as an introduction for those who are new to massage. This is not recommended if you are seeking pain relief, refer to deep tissue section for more information

 $60 Full Hour
Sport Massage for Athletes
Calling all athletes, runners, bikers, hikers, swimmers, marathoners, and weekend warriors alike. Training for your sport is intense and your body feels it. You need specialized massage treatment to help you  perform your best. Combinations of massage, manual and mechanical vibration and assisted stretches tailored to your specific needs.  I have treated many athletic clients in a variey of sports, many run club members, golfers, bowlers, MMA artists, swimmers, and wrestlers. No matter your sport, ,a good massage/ stretch session before helps performance, and after helps with recovery. Stay on top of that game and feel your best. 
$70/Hour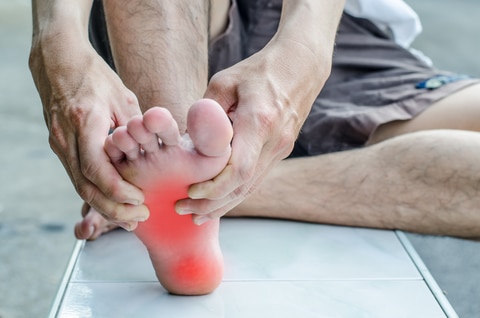 Foot Massage
 They work hard for you, give those feet a treat! There are more bones and tiny muscles in your feet than any other area of the body. Feet take a beating every single day from walking, working, standing, playing sports and everything you do. Relaxing the feet has a calming effect over the whole body. 

 30 Minutes  $35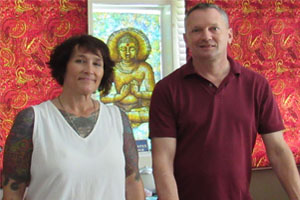 Couples Massage!
You can now get enjoy couples massage at Cool River! Donna Joyce Foxwell, LMT has teamed up with me to allow us to be one of the only places in Pasco County where you can get a side by side massage with your partner, spouse, loved one or friend. We are pleased to offer you this popular service.     
Click to read more about this service!
Prenatal Massage
Yes, I do prenatal massage too! Gentle, nurturing massage just for pregnant mothers. Usually done with the client in a side lying position.  Long strokes of soothing releief for the special stresses that pregnancy puts upon an expectant mothers body.  Includes neck, back, arms legs and feet. Usually done after the first trimester.
60 Minutes Session $60